A collection of 100 music quiz questions and answers that are divided into 8 different rounds. Enjoy!
100 Music Quiz Questions and Answers: Round 1 
1. What was Frank Sinatra's middle name?
2. Who returned to the top of the charts after a 29-year-gap in 2006 with "Thunder in my heart"?
3. What was Beethoven's only opera called?
4. Which pirate radio station first broadcast from a ship in the North Sea on 29 March 1964?
5. By what name is Harold Webb better known?
6. How did soul singer Otis Redding die?
7. Who topped the charts with 'Black coffee' in 2000?
8. What is the literal meaning of the Japanese word karaoke?
9. Who wrote the music for 'Onward, Christian soldiers'?
10. Who became Master of the Queen's Music in 2004?
Round 2: 21st century Rock and Pop
11. Which pop star came to fame as the frontman of the boy band 'N Sync?
12. Who was named Bestselling Female Vocalist of All Time at the 2000 World Music Awards, and then suffered a complete emotional and physical breakdown?
13. Which contemporary pop star has released the albums Let Go, Under my Skin and The Best Damn Thing?
14. Which pop star was born of Portuguese parentage in British Columbia, Canada in 1978?
15. Which member of The Clash died in 2002?
16. Which US pop star's career began with success in the 2002 television talent show American Idol?
17. Which single featuring a deranged amphibian topped the singles charts early in 2005?
18. What did the UK charts include from the start of 2007?
19. From which British city do the Kaiser Chiefs hail?
20. Whose album released in 2006 became the fastest-selling debut album ever released in the UK?
Music Quiz Round 3: Pop Music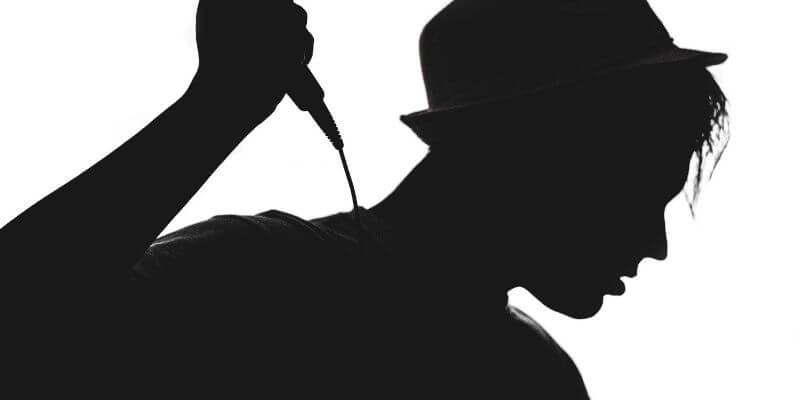 21. Who was 'alone again (naturally)' in 1972?
22. Which one of the Bee Gees died in 2003?
23. With which hit did the Verve enter the UK charts at number two in 1997?
24. Who had a brand new piece of agricultural equipment in 1976?
25. Who wanted you to stand a little further away in 1980?
26. Who was writing 'love letters in the sand' in 1957?
27. In 1980, the Undertones had a hit with a song about a close relation – was it 'my perfect sister', 'my perfect cousin' or 'my perfect brother'?
28. Who had hits with 'Really saying something', 'Robert de Niro's wairing' and 'Shy boy'?
29. Who released an album called Blondes Have More Fun?
30. What nationality are the pop group Franz Ferdinand?
Related: Pop music quiz questions and answers
Music Questions Round 4: No. 1s
31. Who had Dreams in 1993?
32. Which US state was the title of a Bee Gees No. 1?
33. Which band were Back for Good in 1995?
34. Which Beatle No. 1 featured the word Yellow in the title?
35. "The Winner Takes It All" was yet another No. 1 for which group?
36. Who wrote Simon and Garfunkel's "Bridge Over Troubled Water"?
37. What type of House did Blur take to the top of the charts?
38. George Michael first hit No. 1 as a member of which duo?
39. Who took "Lily the Pink" to No. 1?
40. Who thought it was fun to stay in the YMCA?
41. Whose first UK No. 1 was "Apache"?
42. In psychedelic '67, which old-time dance gave Engelbert Humperdinck a huge hit?
43. Who teamed up with Queen for "Under Pressure"?
44. Who had a No. 1 with "Cotton Eye Joe"?
45. Which singer first made No. 1 with "Livin' La Vida Loca"?
Round 5: Groups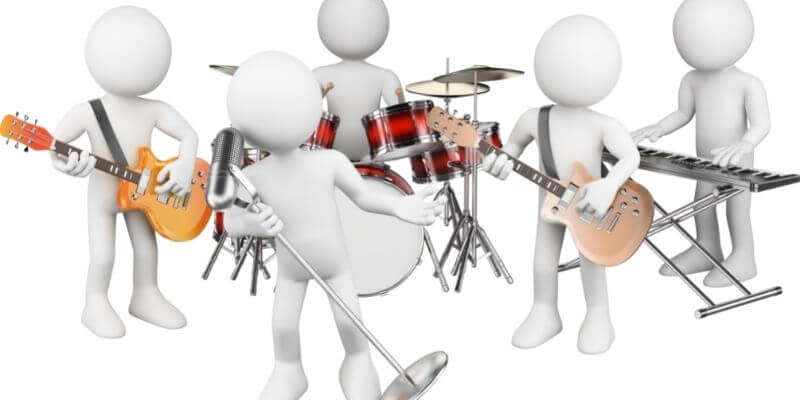 46. Which all-girl group included Michael Steele?
47. Which country did A-Ha come from?
48. Mike D'Abo and Paul Jones sang with which group?
49. "Buck Rogers" was the first top then hit for which band?
50. What was Blondie's first No. 1?
51. Who has had hits featuring Duane Eddy, Max Headroom and Tom Jones?
52. Which 60s group charted with "Tell Me When"?
53. What was the surname of Luke and Matt of Bros?
54. Who were Sarah Dullin, Siobhan Fahey and Keren Woodward?
55. Who was lead singer with Amen Corner?
56. "International Velvet" and "Paper Scissors Stone" are albums by which group?
57. Which group featured Stewart "Woody" Wood?
58. Which group made records about an Arnold and an Emily?
59. Roger McGuinn and David Crosby were in which 60s band?
60. What was Wet Wet Wet's first No. 1?
Round 6: Karaoke
61. Which Grease classic begins "I got chills, they're multiplyin'"?
62. Which Madonna hit contains the words "Ring, ring ring"?
63. What is the first line of "Nessun Dorma"?
64. What did Tina Turner sing after "Do I love you, my oh my"?
65. What follows the Beatles' "will you still need me, will you still feed me"?
66. Which song begins "I feel it in my fingers, I feel it in my toes"?
67. In "Candle in the Wind '98" how are England's hills described?
68. How many times is "submarine" sung in the chorus of "Yellow Submarine"?
69. Which hit began "Oh my love, my darlin', I hunger for your touch"?
70. Which song's second line is "and so I face the final curtain"?
71. Which song begins "First I was afraid I was petrified"?
72. In which song did Tammy Wynette complain "Sometimes it's hard to be a woman"?
73. Which Slade Xmas hit has the line "Everybody's having fun"?
74. In the "Titanic" song what follows, "Near, far, wherever you are, I believe…"?
75. What follows Bryan Adams' "Everything I do"?
Music Quiz Questions Round 7: Superstars

76. Which veteran singer's first No. 1 album was Foreign Affair?
77. Who included Bono, Paul McCartney and Sting on his 2006 album Duets?
78. Who wrote, "I'm a Believer" for The Monkees?
79. From which film was Elvis Presley's 2005 hit "Return to Sender"?
80. What was Elton John's first solo hit on his own Rocket label?
81. Which Leo Slayer hit gave the Chrysalis label their first No. 1?
82. In which decade did Barbra Streisand first make the UK charts?
83. Which hit was the first to be No. 1 over two separate Christmases?
84. Which singer/songwriter penned the lines, "The carpet, too, is moving under you"?
85. How many consecutive UK No. 1 hits did the Beatles have?
86. Who duetted with Peter Gabriel on "Games without Frontiers"?
87. What was Abba's only No. 1 in the USA?
88. Which opera does Pavarotti's anthem "Nessun Dorma" come from?
89. Which of the Gibb brothers wrote their first UK No. 1 "Massachusetts"?
90. Which David Bowie hit was his fourth UK and second US No. 1 in 1983?
Round 8: Jazz & Blues
91. What was Louis Amstrong's nickname?
92. Which 1960s band featured Eric Clapton and Jimmy Page?
93. Which singer recorded the When Harry Met Sally soundtrack?
94. In which city were Kenny Ball and his jazzmen at midnight?
95. Which 1920s blues singer recorded "Down Hearted Blues"?
96. What was Chris Barber's only hit single?
97. Whose quartet famously decided to "Take Five"?
98. What was Jamie Cullum's breakthrough album?
99. What was John Mayall's group known as?
100. What instrument did Earl Hines play?
We hope you enjoyed these music quiz questions. Related quizzes you might also like : 2000s Music, 90s Music, 80s Music, 70s Music, 60s Music, Classical Music.