Think you know the ins and outs of the Premier League like the back of your hand?
From legendary goals to iconic celebrations and unforgettable controversies, we've curated a thrilling set of 60 quiz questions to test your Premier League prowess.
Whether you've been an avid follower since its inception or just a casual fan, this quiz promises a journey through some of the most memorable moments in Premier League history.
Lace up, dive in, and let's see if you can claim the title of the ultimate Premier League guru!
Premier League Quiz: Round 1
1. Who scored Man Utd's first goal following the death of George Best?
2. Milan Baros first played in the Premiership with which club?
3. Which club came out top in the 2014-2015 Premiership race?
4. Charlton, Man Utd, Spurs, West Ham – which club has Teddy Sheringham not played for?
5. Who was the first footballer to win the Premier League Championship with two different clubs?
6. Which country does Bolton's super shot stopper Jussi Jaaskelainen play for?
7. Along with Burnley and QPR, who else was relegated from the Premier League in 2014-15?
8. Which Dean of the Republic of Ireland has been a keeper for Charlton?
9. Joe Cole played for which club during their relegation season?
10. At which club did Richard Wright first play in the Premier League?
Premier League Questions: Round 2
11. Which club did David Moyes manage before going to Everton?
12. Which Fulham player donned a Zorro mask after scoring?
13. Which striker has played for Southampton, Blackburn and Newcastle?
14. Which defender of the French World Cup-winning squad went to Man Utd?
15. Kasey Keller and Neil Sullivan have both kept goals for which club?
16. Which club had O'Leary, Venables and Reid as managers in this new millennium?
17. At which club did Henchoz and Hyypia form a defensive pairing?
18. Juan Veron had spells with Man Utd and Chelsea, but which country did he play for?
19. Frenchman Christophe Dugarry had a spell with which Midlands club?
20. How old was Wayne Rooney when he first played in the Premier League?
Round 3 Questions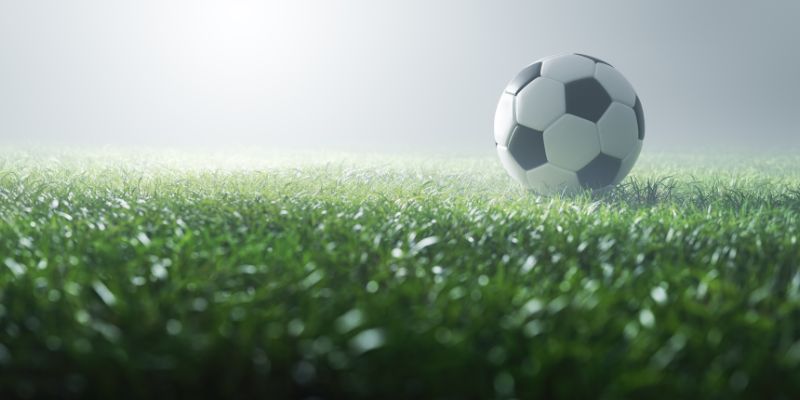 21. Which Darren earned the nickname "Sicknote" at Tottenham?
22. Which former Oldham defender played over 300 games for Man Utd?
23. Which club had a group of high-living players dubbed "The Spice Boys"?
24. Which club did Nigel Winterburn move to after 400-plus games for Arsenal?
25. Who was the last Englishman to manage Chelsea, before Lampard?
26. Reid, Wilkinson, Cotterill and McCarthy all managed which club in a relegation season?
27. Who was sent off for an on-field fight with his Newcastle team-mate Kieron Dyer?
28. David O'Leary took over at Aston Villa from which manager?
29. Which England striker James went from Southampton to Everton?
30. In which season did Roy Keane last win the Premiership with Man Utd?
Round 4
31. How many clubs competed in the Premier League's first season?
32. As of 2017, which club scored the most headed goals in the Premier League?
33. Which manager has been in charge at seven different Premier League clubs?
34. Which country has not provided a Premier League-winning manager — Holland, Italy or Chile?
35. Who has scored the most Premier League goals for one club?
36. Who scored the goal that won Manchester City the title in 2011—12?
37. Who was the youngest player to reach 100 Premier League goals?
38. What object deflected Darren Bent's shot for a goal against Liverpool in 2009?
39. At which ground did Eric Cantona kung-fu kick a fan in the stands?
40. Which manager said, "I'll tell you, honestly, I will love it if we beat them."?
Premier League Quiz Questions with Answers: Round 5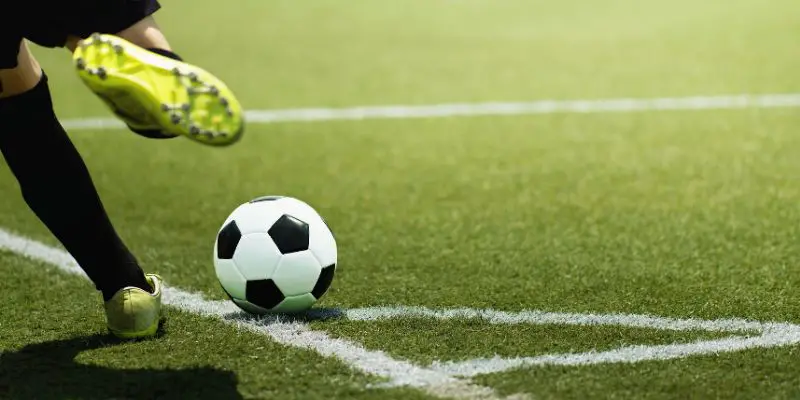 41. Which player pushed over referee Paul Alcock in 1999?
42. Who was given a 12-match ban for biting Chelsea's Branislav Ivanovic?
43. Which dish did Tottenham Hotspur blame for missing out on a Champions League place in 2006?
44. Which of Newcastle United, Everton and West Ham are Premier League ever-presents?
45. Which club was bought by billionaire Sheikh Mansour in September 2008?
46. How many times have Liverpool won the Premier League?
47. As well as Mesut Ozil, which Arsenal player was a World Cup winner in 2014?
48. Which Man United player scored in all of the first Premier League seasons?
49. Which two Welsh clubs have competed in the Premier League?
50. What is the nationality of Chelsea and Arsenal goalkeeper, Petr Cech?
Round 6
51. Which team played their home games at Wembley Stadium in 2017—18?
52. Manchester United broke the British transfer record in 2016 for which player?
53. Which Leicester City striker was the Player of the Season in 2015—16?
54. Who won the Premier League in successive years with different clubs for the first time since Eric Cantona?
55. Which Premier League club is nicknamed "The Eagles"?
56. Which player has scored and missed the most Premier League penalties?
57. Who was proved wrong with his comment, "You can't win anything with kids"?
58. Gary Lineker introduced Match of the Day in his underpants after whose success?
59. Which of Oldham Athletic, Fulham and Blackpool have only spent one season in the Premier League?
60. Who has managed Tottenham, Chelsea and Southampton in the Premier League?
You might also like Football Quiz Questions